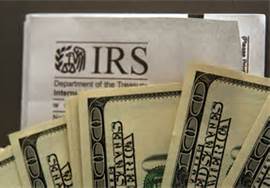 If you cannot pay your tax debt in full a payment plan ("Installment Agreement") may be part or all of the solution.
We can prepare the financial paperwork necessary to enter into a payment arrangement.  It is critical that these forms be completed correctly to get you the most affordable payment plan possible.  It is always our goal to get you the lowest payment possible.  You can always pay more on the plan or pay it off in full, but once a payment amount is agreed upon, you cannot reduce the payment amount without violating the plan.
Once a payment plan is in place you are considered in compliance with the IRS so long as you make the agreed upon payments.  The IRS will cease all further collection efforts.  Sometimes we will use Installment Agreements to bridge the gap while we work on other techniques to reduce or eliminate your tax debt.  An installment agreement can be used to end IRS garnishments of your wages, bank accounts, and other property.
We will also review your situation to determine if you qualify to be placed on an "uncollectible Status."  This may be possible due to a short term or long term hardship that you have encountered.
FREE INITIAL CONSULTATION – Call 714-708-2593 or leave a message on our Contact Page