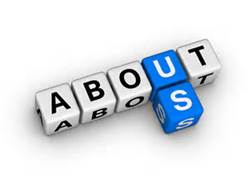 IRS Problem, EDD Problems, FTB Problems, BOE Problems, and Tax Problems affect almost everyone these days.
You most likely came to our site because you have been contacted by the IRS, EDD, FTB and / or the BOE.  When anyone contacts you from one of these agencies your initial reaction was most likely to panic and start searching the Internet for a solution or a company that can handle the problem for you.  This is obviously not the time to try and handle the problem yourself.  This could lead to an even greater disaster.  Remember, these agencies are not your friend.  Their only goal is to extract additional tax, interest and penalties from you and if you do not know what you are doing this could be financially catastrophic.  You need a seasoned tax professional who does this type of work on a daily basis to lead you to your best result.   Tax defense is a lot like criminal defense in that there is definitely and art to the process that only an experienced tax professional like my self is equipped to handle.
I am a Certified Public Accountant (CPA) and Tax Attorney that is Certified as a Tax Specialist by the State Bar of California Board of Legal Specialization.  My practice is limited to the defense of taxpayers against these agencies.  I have defended taxpayers like yourself in literally hundreds of cases since 1983.  My success rate speaks for itself.  Most taxpayers believe that their tax problems are unsolvable and stick their heads in the sand hoping the problem will go away.  However, a proactive approach is the only way to solve a tax problem.  There is always a solution.
I provide the necessary solutions for you involving audits, tax liens, appeals, tax levies, payroll tax issues, non-filing, IRS Collections, Installment Agreements, Offers in Compromise and numerous tax issues up to and including filing a petition in the United States Tax Court, if necessary.  I provide a complete defense for your tax problem.  I am one of only about 400 tax attorneys certified as a tax specialist in California.  Becoming a tax specialist is a rigorous process and requires extra  education annually and re-certification every five years.  My credentials and track record as a tax professional is proven and I will use this experience and knowledge to effectively assert your rights.  I take your tax problem off your shoulders and put them on to mine to give you peace of mind.  I will give you an initial assessment of your case so that you will know exactly where you stand and what the possible solutions are to your problem.  Call me and lets get your case started so that you can get back to living your life without this shadow hanging over you.
H. Daniel Lively, CPA, LL.M (tax), Esq., Certified Tax Specialist (State Bar of California)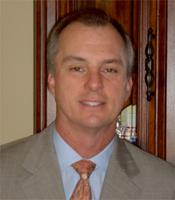 FREE INITIAL CONSULTATION – Call 714-708-2593 or leave a message on our Contact Page